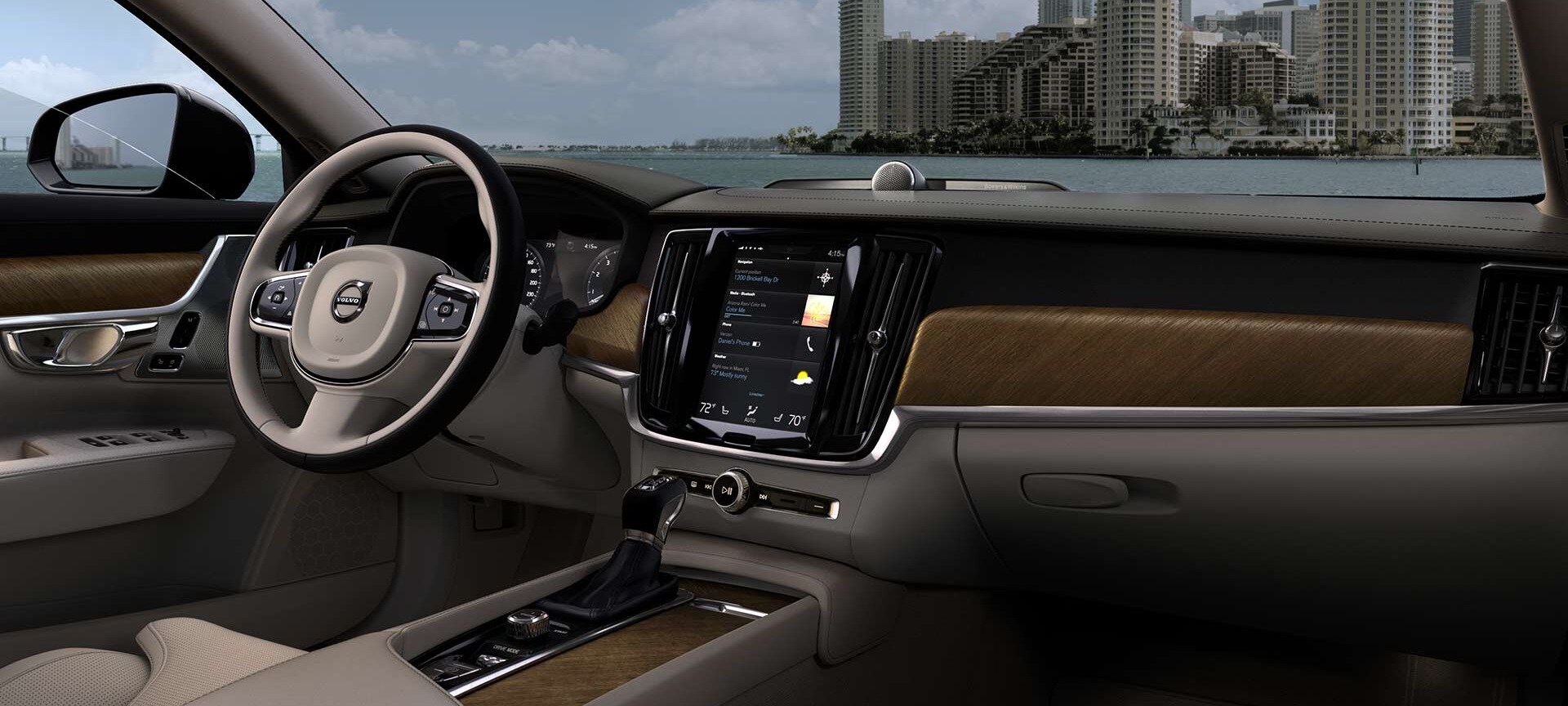 The automotive industry seems to constantly produce vehicles with technology we may have never imagined possible to use when we hit the road. Now, Microsoft has begun testing various software and applications, like Skype and Cortana, in certain Volvo vehicles. Read on to learn more about these tests, how the software might be used in vehicles, and how Volvo plans to incorporate the different innovative tech in the future! There's plenty to look forward to with future Volvo models, and Bill Pearce Volvo will be here to guide you through it all.
Skype for Business
Have you ever been stuck in traffic, knowing that a conference call for work will take place in the next few minutes and there's nothing you can do about it? In 2017 Volvo 90 Series models, that will never again be a concern for you. That's because Microsoft's Skype for Business software will be incorporated in the dashboard's infotainment system in the newest S90 sedans, XC90 SUVs, and V90 Cross Country wagons. With this program, drivers who have Skype for Business subscriptions will have the ability to view their schedules on the infotainment touchscreen and scroll through contacts in order to place business and conference calls. The perks are endless-drivers won't have to fumble with their phones or search for conference call codes, and they'll be able to send themselves a note with the recording of the call to access later once calls are completed.
Cortana
Through Volvo's partnership with Microsoft, the automaker will continue to make life easy on drivers by exploring how Cortana might function in future models as well. This is Microsoft's intelligent personal assistant, which will serve as a voice recognition platform and will offer insights into people's daily lives, predicting their needs and offering advice. The goal here, like with Skype for Business, is to keep drivers safe by providing information they need while keeping their eyes on the road, all while making their lives a little less complicated and a bit more productive, no matter where they are.
Discover the Newest Microsoft Tech in Volvo Cars at Bill Pearce Volvo!
The world of in-car technology is incredibly exciting thanks to the partnership between Volvo and Microsoft! The two will continue working together to bring Skype for Business, Cortana, and more directly to your dashboards. You'll have access to the latest tech in some of Volvo's newest cars when you shop at Bill Pearce Volvo, your premier Volvo dealer serving Sparks and Incline Village drivers at 11555 S. Virginia St. in Reno, NV. Don't hesitate to get in touch if you'd like to learn more!