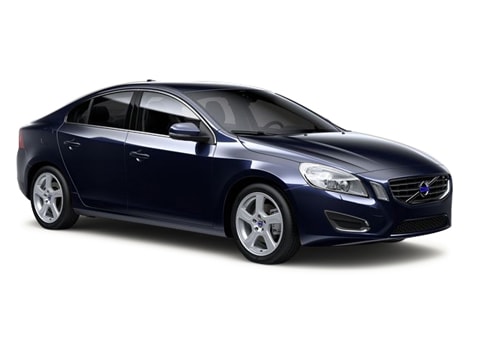 Purchase a Volvo, Get a Vacation
Take a vacation where the souvenir is part of an unforgettable experience. Purchase any new Volvo within the Volvo Overseas Delivery Program and you'll discover a truly unique way to buy a car, as well as a truly unique way to travel around Europe. See below for details:

Benefits of Overseas Delivery
If you're a tourist, a diplomat, or in the military, you can have your new Volvo delivered to any one of 13 European destinations, drive it during your stay there, and then have it delivered to your home in the U.S. after you return. If you're an expatriate, you can only purchase a U.S. specification Volvo for direct shipment to the U.S.
Another great advantage of the Volvo Overseas Delivery offer is the possibility to fully customize your car*. This means that colors, wheels, interiors, inlays, etc. previously only available in Europe are now also available on your custom ordered Volvo Overseas Delivery car. Select one of the links in the left navigation for more information.
*Certain limitations apply, see retailer for details.
Overseas Delivery Tourist Program
To be eligible for the Overseas Delivery Program as part of our tourist program, you must be a U.S. resident and have both a valid driver's license and a passport. You must also be at least 18 years old. Although we're sure you could spend a lifetime exploring Europe, you must bring your new Volvo back to the United States within two/six months of taking European delivery (see Bringing Home Your Volvo for details) to remain exempt from a levy of the EU VAT (25% of purchase price) by the Swedish tax authorities.
Benefits of the Tourist Program
* Enjoy the vacation of a lifetime
* The ability to travel at your own pace
* No need for rental car expenses and rental car return restrictions (from one country to another)
* Up to approximately 8% savings (varies by model) off the U.S. MSRP on U.S.-model Volvos
* Roundtrip tickets for 2 to Europe*
* One free hotel night in Gothenburg, Sweden, the home of Volvo
* Fifteen day European Car Insurance coverage, including Swedish temporary registration
* Experience the unique atmosphere and service at the Factory Delivery Center in Gothenburg, Sweden
* An exciting Volvo factory tour, visit to the Volvo Cars Brand Experience Center or a visit to the Volvo Museum
* Extensive complimentary home shipment services valid for 2/6 months
* U.S. Customs Duty, port clearance fees and inland transportation to your U.S. Volvo retailer are included in purchase price
Complimentary Hotel Stay
If you take delivery of your new Volvo at the Volvo Factory Delivery Center in Gothenburg, Sweden, you will receive a one-night hotel stay in Gothenburg free of charge. Hotels will be designated by Volvo and are subject to availability.
Roundtrip Travel Offer - Two Complimentary Round Trip Flights*
Purchase any new Volvo* via the Volvo Overseas Delivery Program and you'll receive two complimentary, roundtrip flights to Europe.
This special offer also includes:
* One nights' stay at the Radisson Blu Scandinavia in Gothenburg, Sweden
To take advantage of this offer or for more information, call 1-800-631-1667 or contact your Volvo retailer.
* Limited Availability - The tickets can only be used for picking up your new Volvo in Europe on the confirmed delivery date. A Peak Season Surcharge of $150 per traveler applies for deliveries in June, July and August, with a maximum charge of $300.
Important Disclosures:
The tickets can only be used for picking up your new Volvo in Europe on the confirmed delivery date. Restrictions apply. All travel reservations must be made at a Volvo assigned travel agency within 15 days of receiving the Order Confirmation Package, or a $200 per ticket late fee applies. All travel must be completed within six months of confirmed Volvo delivery date in Europe. Two free Economy Class round-trip tickets is a limited-time offer. Travel requires a 3 nights minimum stay. Both tickets must be for the same itinerary. No exceptions. Unused portions of the ticket are not redeemable for cash or services and may not be reserved for future use. This offer includes a single domestic flight leg in each direction in order to connect to international flight operator and gateway in North America. No domestic stopovers. Air transportation subject to availability. Air carriers' terms and conditions apply. Fare restrictions apply. Please note that CorpTrav Management Group and Volvo Cars of North America, LLC cannot accommodate emergency situations due to the nature of the travel industry or be held responsible for any delays or failure in performance resulting from acts beyond its reasonable control and without its failure or negligence.
Make an Inquiry
* Indicates a required field
Hours
Monday

7:30 AM - 7:00 PM

Tuesday

7:30 AM - 7:00 PM

Wednesday

7:30 AM - 7:00 PM

Thursday

7:30 AM - 7:00 PM

Friday

7:30 AM - 7:00 PM

Saturday

9:00 AM - 7:00 PM

Sunday

10:00 AM - 5:00 PM