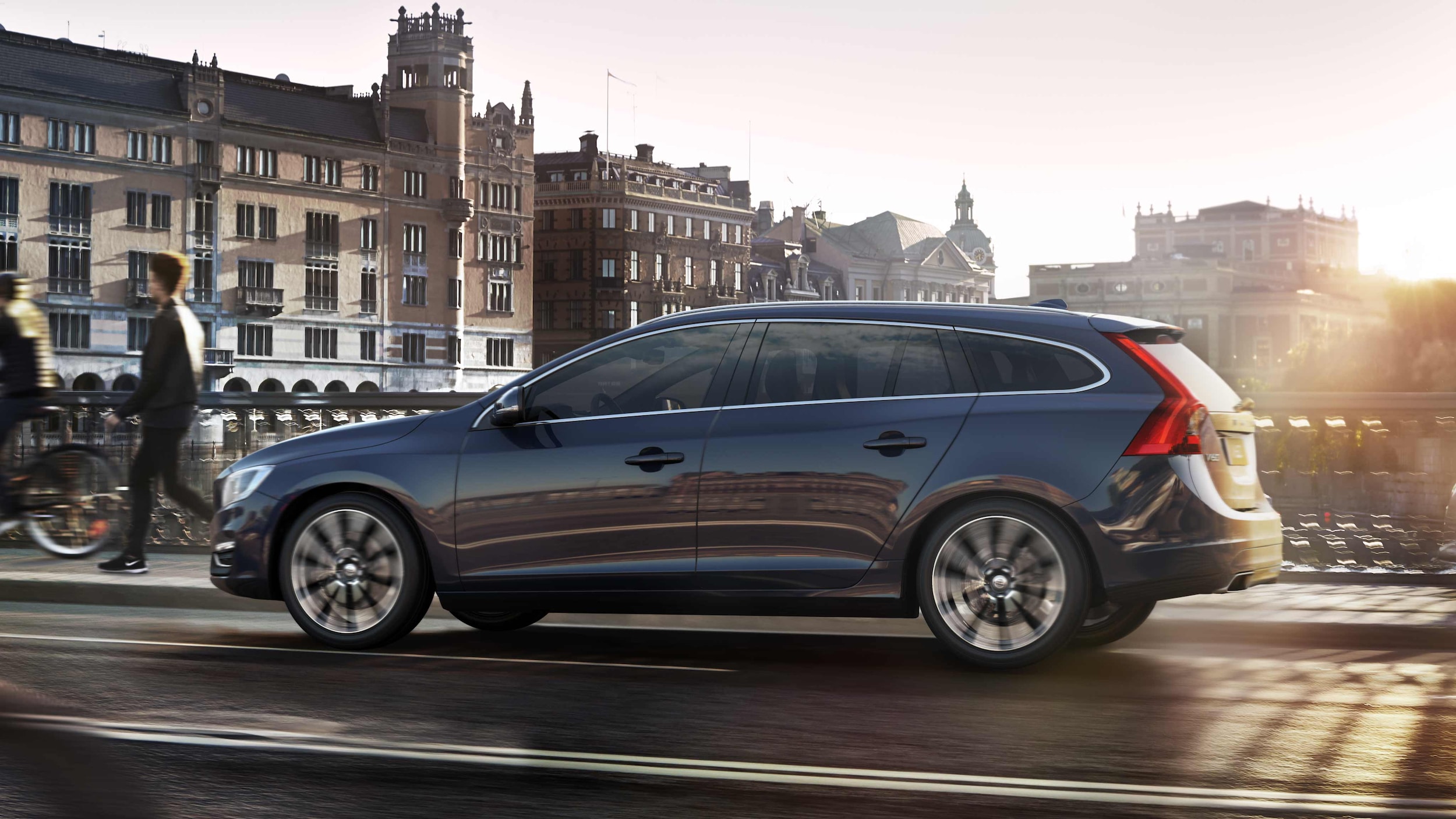 Volvo has never shied from engineering and producing new vehicles that take performance to another level, and the 2017 Volvo V60 is proof. The standard Volvo V60 has a single engine and a performance boost available, while Volvo V60 Cross Country employs the same powertrain choice. Meanwhile, Polestar models have unique engines and performance metrics to generate performance even further. Read on to discover what getting behind the wheel of the 2017 Volvo V60 will mean for Sparks and Incline Village drivers.
Volvo V60 T5
The 2017 Volvo V60 T5 is powered by a turbocharged 2.0L four-cylinder engine that makes a confident 240 hp and 258 lb-ft of torque, which can be delivered either to the front wheels or all wheels via an eight-speed automatic transmission. This powertrain also features a noteworthy automatic engine start/stop system, which conserves gas by shutting off the engine when you're stopped at red lights, for example. This helps to boost EPA fuel economy estimates to 25 mpg city/36 mpg highway. The 2017 Volvo V60 Cross Country has the same engine platform, so either model proves an excellent pick for practical drivers who also want a vehicle that performs.
Volvo V60 T6 R-Design
Moving up to the 2017 Volvo V60 T6 R-Design means you'll have the same powertrain, but much more power, as the engine on this model gets both a turbocharger and a supercharger. This propels the Volvo V60 to generate a whopping 302 hp and 295 lb-ft of torque. All-wheel drive is the only drivetrain available, yet EPA-estimated fuel economy estimates remain strong at 23 mpg city and 31 mpg highway. For an excellent blend of efficiency and sheer power, you can't go wrong with this powertrain.
Volvo V60 Polestar
The 2017 Volvo V60 Polestar relies upon the same T6 engine platform, but performance reaches all new heights with this model. It generates a highly impressive 362 hp and 347 lb-ft of torque, giving it the power to reach 60 mph in a swift 4.5 seconds. All-wheel drive is standard, as well. If you're shopping for the ultimate blend of performance and utility, the 2017 Volvo V60 Polestar is your best bet.
Make Performance Your Priority with the 2017 Volvo V60
There's no doubting that the 2017 Volvo V60 has made performance a priority, and now, you can make it your priority, too, when you explore this model at Bill Pearce Volvo. Our team is happy to take you for a test drive at our dealership, located at 11555 S. Virginia St. in Reno, NV. If you have questions, or wish to schedule your time behind the wheel, get in touch with us today!