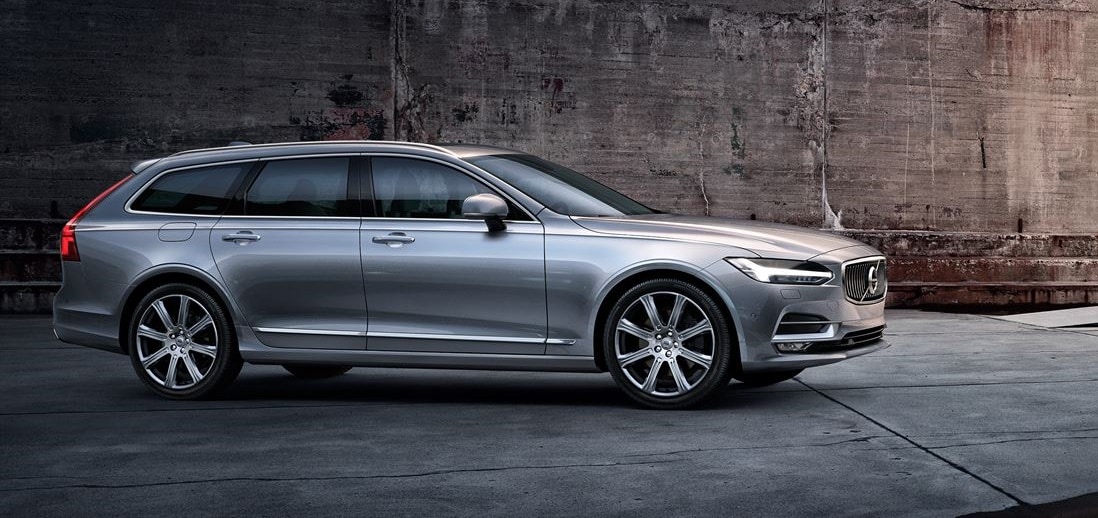 The 2017 Volvo V90 sports a number of technological features that set it apart from its competition in the mid-tier luxury segment. If you're looking for a well-rounded automobile that incorporates the latest in convenience technologies, device integration, and luxury, then you should definitely read on to learn more about the V90's suite of advanced technologies. To learn more about the V90, visit us today at Bill Pearce Volvo, proudly serving the drivers of Reno, Sparks, and Incline Village.
Smartphone Integration
It's the modern era, and your new vehicle should be connected to your smartphone and other devices. The 2017 Volvo V90 includes integrations for Apple CarPlay for iPhone-sporting drivers and Android Auto for those who prefer the other side of the device market.
9-Inch Sensus Touchscreen: Enjoy easy integration with your smartphone with the V90's 9-inch Sensus touchscreen.

Dual-App Display: Get access to the applications and software you use on a daily basis with this incredible technology that makes your life easier.
Convenience
One of the most important factors for drivers considering the V90 is its convenience technologies. With a variety of features designed to make your life easier, you'll be well-equipped to move forward with minimal fuss. Here's what you need to know.
Hands-Free Tailgate: Never worry about hauling groceries to your V90 with its power hands-free tailgate that takes care of the lifting for you. You'll wonder how you ever lived without it!

Pilot Assist Semi-Autonomous Drive System: Take cruise control to the next level with the Pilot Assist system. It automatically maintains a specific speed to keep you at the necessary safe distance from the vehicle ahead of you.

Built-In WiFi Hotspot: Take your internet connection on the go with you with the V90's integrated WiFi hotspot.
Advanced Technologies
In addition to convenience and smartphone integration, the V90 includes a variety of advanced technologies that take your driving experience to the next level, including a high-quality sound system and advanced navigation system.
Bowers & Wilkins Sound System: With 1400 watts and 19 speakers, the V90's sound system delivers crystal-clear audio no matter what your favorite music might be.

Advanced Navigation: Go boldly where few dare with the advanced navigation system. This feature includes 3D imaging, voice recognition, routing, and a Find Parking app for your convenience.
Test Drive the 2017 Volvo V90 Today at Bill Pearce Volvo
To experience the 2017 Volvo V90's advanced technologies for yourself, test drive it today at Bill Pearce Volvo. We proudly serve the drivers of Reno, Sparks, and Incline Village, and we look forward to having the opportunity to provide you with a customized test drive of your very own V90. To visit us at the dealership, give us a call on the phone at (877) 500-5382 or contact us online for more information. We're located at 11555 So. Virginia St Reno, NV 89511, and we look forward to seeing you soon!