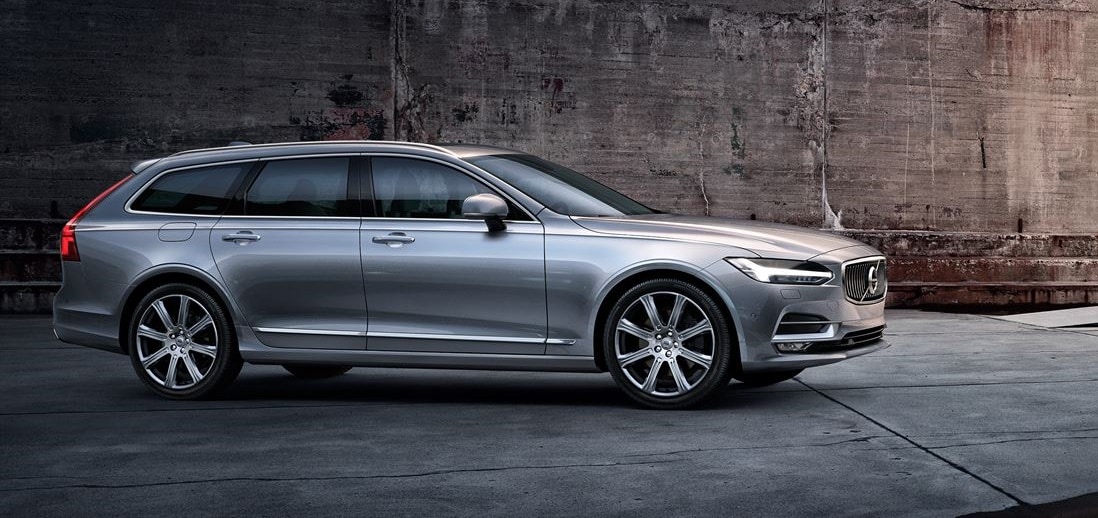 2017 Volvo V90 for Reno, Sparks, and Incline Village
Want to meet the 2017 Volvo V90 near Reno, Sparks, and Incline Village? Bill Pearce Volvo is gaining the latest V90 information, and we are excited for its upcoming arrival next year. This wagon has a rich history, so its arrival has us on the edge of our seats. See what you can expect inside and out of this model.
Plentiful Cargo
The V90 is a wagon, which means it will have excellent potential for cargo space. On top of carrying five passengers, the V90 even has generous trunk space. In fact, the rear juts out to balance the sloping front end of the V90. As a result, notice the clean and organized appearance of where passengers sit.
Interior and Passenger Space
The interior is meant to envelop passengers in a soothing ambiance. The windows placed throughout the body bring in a bright appearance. The panoramic sunroof evokes a feeling of the outdoors while traveling.
Seating is likely to come with a beautiful luxury upholstery that is still functional for daily use. The cabin itself will have wood detailing accented throughout for an upscale finish. The four-zone climate controlling system brings an exciting and innovative approach to passenger comfort. The front passengers and back passengers are given the opportunity to select the perfect temperature. Five passengers total fit in the cabin, and we should mention that there should be plenty of stretching room.
Redesign
Since the last time the V90 has been around, there have been quite a few changes. Volvo models have a Sensus system that provides seamless technology use with a minimalistic feel. It provides music connection, temperature control, WiFi capabilities, navigation with 3D maps and voice control, steering wheel audio controls, and much more.  The V90 will also display the elegance of an airy subwoofer and a tweeter system by Bowers & Wilkins. The innovative, semi-autonomous Pilot Assist technology will fit nicely in a classic model coming back; this system is expected to be optional for the V90. Furthermore, we are also likely to see various other driver assistance technology to be optional for the V90.
Powertrain
Since the S90 is strikingly familiar to the V90, we are assuming that the V90 will have a similar powertrain: a 2.0L 4-cylinder engine with a graceful 240 hp and a demanding 258 lb-ft of torque. As a result, it could receive an EPA-estimated 23 mpg in the city and 34 mpg on the highway.
Let's look forward to a swift, elegant, and spirited ride.
Keep Up With the 2017 V90
We still need more details from Volvo about the 2017 V90 for Reno, Sparks, and Incline Village, but we are nonetheless excited. Just contact us online to keep in touch. In the meantime, drop in to Bill Pearce Volvo to try another Volvo model!